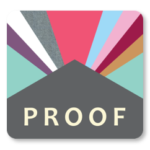 How Proof Used Roshi to Reduce Time Spent in Metrc by 75%
About This Case Study
Proof is a manufacturer and distributor of cannabis tinctures, capsules, RSO's, and skincare. In 2016, Proof's founders, set out to make the highest quality products, priced compassionately so they were affordable to all that needed them. Since its inception, Proof has continued to keep product accessibility as their main goal. But, with the addition of their distribution license, Proof found themselves mired in a dysfunctional supply chain management and compliance system that was quickly becoming too costly and cumbersome for them to continue as they were.
Download the case study to see how Proof reduced their time spent on Metrc and streamlined their operations using Roshi.
Download Case Study
By downloading, you agree to receive occasional emails from Roshi.