Raise and receive purchase orders quickly and confidently from your suppliers, while accurately capturing cost and streamlining workflows for your entire team.
Purchase Smarter
See how your suppliers are performing, your costs are changing and take actions to drive more value from your suppliers.
Streamline Purchasing
Designed for cannabis, receive incoming METRC package transfers by easily scanning packages and capturing cultivation taxes.
Integrate Accounting
Expenses are automatically created and added to your balance sheet directly in your accounting platform.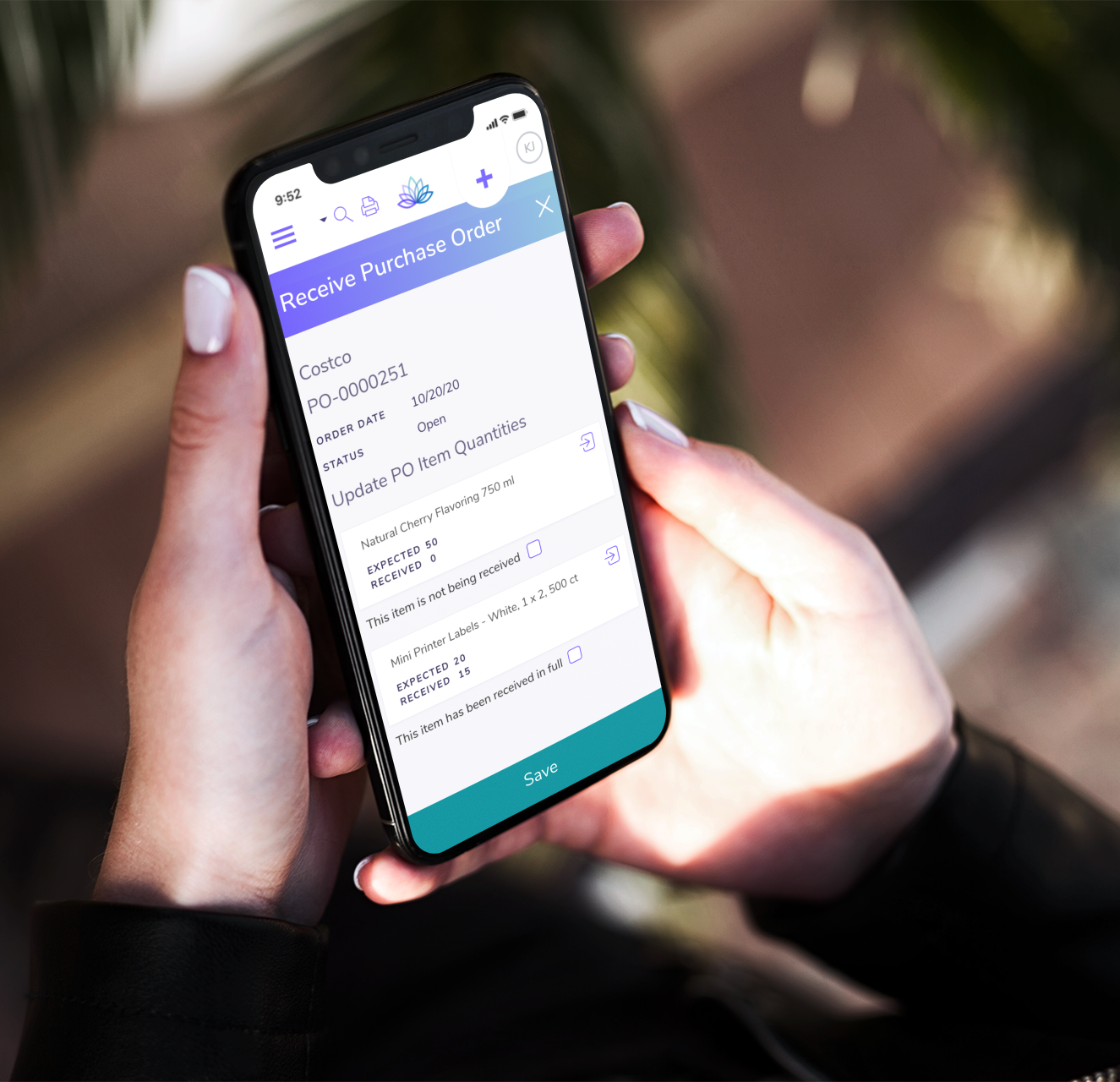 Draft Purchase Orders
Plan purchases in advance, opening them only when you're ready.

Purchase Order PDFs
Print high fidelity PDFs with your logo and send to suppliers for ordering.

Quickbooks Integration
Automatically raise expenses in Quickbooks when opening a PO.

Regulated & Non-Regulated Purchases
Raise POs for both regulated and non-regulated inventory items (ancillary, packaging, etc.).

Supplier Management and Reporting
Manage supplier profiles including contacts, license expiration and order volume.

Purchase Order Receipt Integration
Integrate PO receipt with METRC incoming packages.
Gain purchasing insights, monitor your vendors and increase margins.