Pick and pack orders with Roshi's fulfillment module.
Dedicated Fulfillment Module
Lets sales sell, and the fulfillment team pick, pack and ship orders. Roshi's fulfillment module and is built specifically for the warehouse team on the floor.
Learn how manufacturer and distributor Proof reduced time spent in METRC by 75% by switching to Roshi >
Flexible Fulfillment
Fulfill orders by FIFO or manually hand pick source lots. Make changes to orders at any point before the order leaves the warehouse with Roshi's agile fulfillment module.
Pick-and-Pack at High Volume
Use any bluetooth barcode scanner to fulfill orders at high speed. For each item in the order, simply scan the source lot and scan the new tag to complete order fulfillment.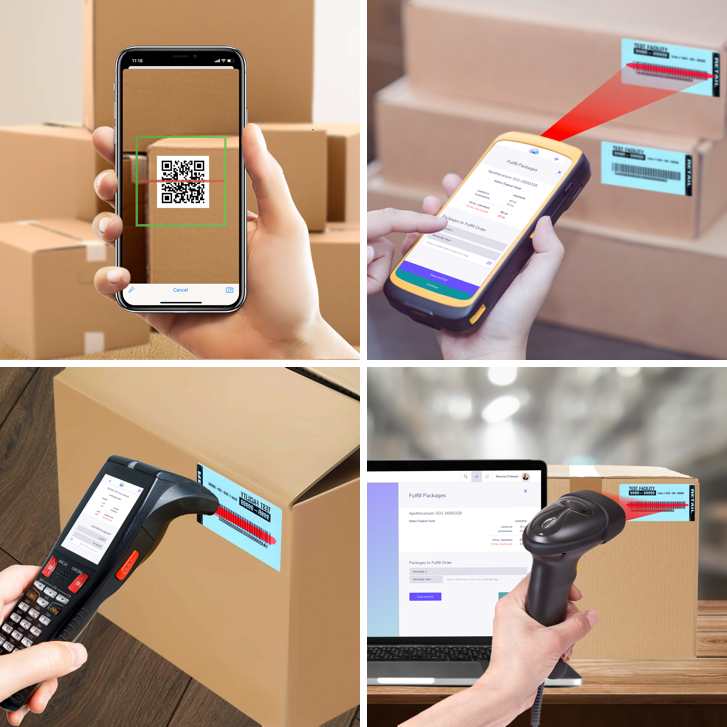 Mobile Barcode Scanning
Use your phone, sled or handheld scanner for order fulfillment at scale.

Flexible Fulfillment
Seamlessly modify orders at any point of during the fulfillment process.

METRC Transfer Templates
Create METRC transfer templates for your fulfilled orders and transfers, streamlining the manifesting process.

COA Downloads
Automatically print consolidated COAs for each order.

Delivery & Logistics Integrations
Track your shipments through delivery with logistics integrations, such as Cannveya.

Returns Processing
Process returns for cancelled or rejected orders, placing the items back into inventory.
Streamline your pick-pack workflow for faster, accurate order fulfillment.