Roadmap to Retail Webinar
Did you miss the webinar? Enter details to watch!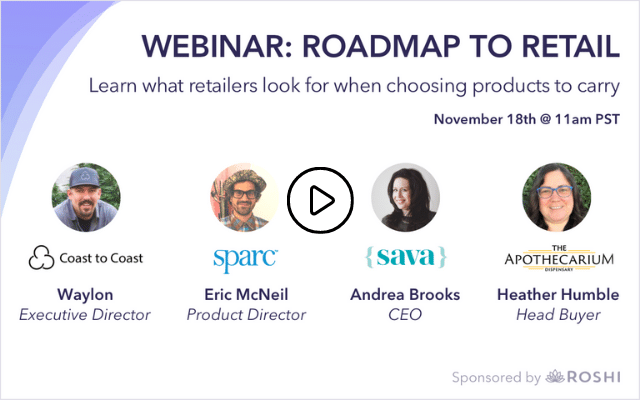 About This Webinar
Whether a plant-touching licensed brand, or, a brand that leverages co-packing and distribution partners, product differentiation, quality, and packaging are paramount to success, but are they enough to get the product in a retailer's inventory? 
We interviewed retail buyers from top brick-and-mortar, delivery and e-commerce outlets to find out what makes a brand and product stand out amongst the competition.