Empower your sales team and increase efficiency with a mobile based modern eCommerce sales module that provides real-time inventory counts and 24/7 access.
Spend More Time on Building Relationships
Raise sales orders with ease and have the confidence you can deliver on customer commitments with Roshi's robust order management platform and logic.
Flexible Pricing to Delight Your Customers
Account specific pricing, promotions, discounts, samples, complex tax rules – the Roshi platform is built for it all.
Partner with Your Brands
Distributors – Give your brands real-time access to their inventory levels and the ability to raise sales orders. Built in permissions and brand firewalls ensure brands only see their inventory.
Brands – Learn what cannabis retailers are looking for in the brands they carry in Roshi's Roadmap to Retail E-Book >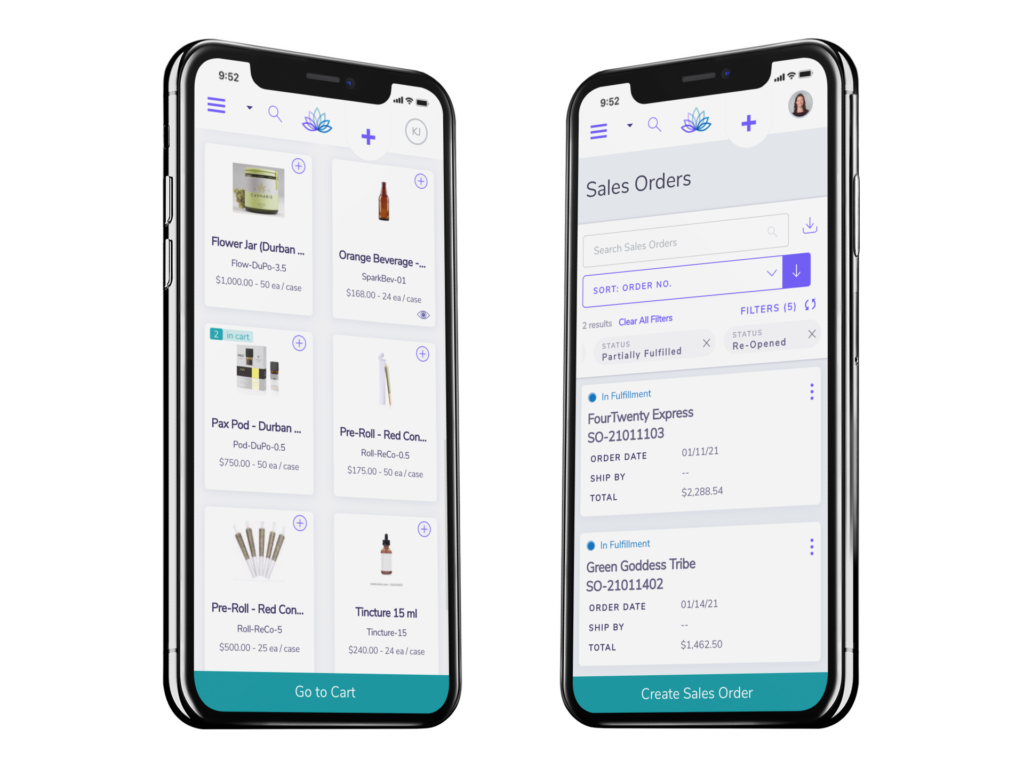 Real-Time Inventory
Empower your sales team with real-time inventory counts, never making commitments you cannot keep.

Pre-Orders / Backorders
Enable backorders for SKUs not yet produced or received.

Cases or Single Units
Flexible to sell inventory in defined cases or single units.

Retail Sample Management
Manage and sell samples to current and prospective retail customers.

Dynamic Pricing
Set up customer specific and promotional price for SKUs.

Automated Tax Calculations
Automatically apply and calculate state and local taxes on orders.
Empower your sales team with real-time inventory and mobile orders.