A cannabis extraction and processing software solution with a module built for you. Custom configure extraction processes and the data points you want to record – then, start processing.
Increase Operational Efficiency
Roshi's software has a cannabis extraction module that supports all types of processing methods and their most detailed workflows. With Roshi, your software aligns with your processes, not the other way around.
Monitor your Yields
See, track, and review your production yields in real-time through every step of an extraction run.
Get the Insights You Need
Combine custom data fields with process yields to identify trends and actions to take to do more with less.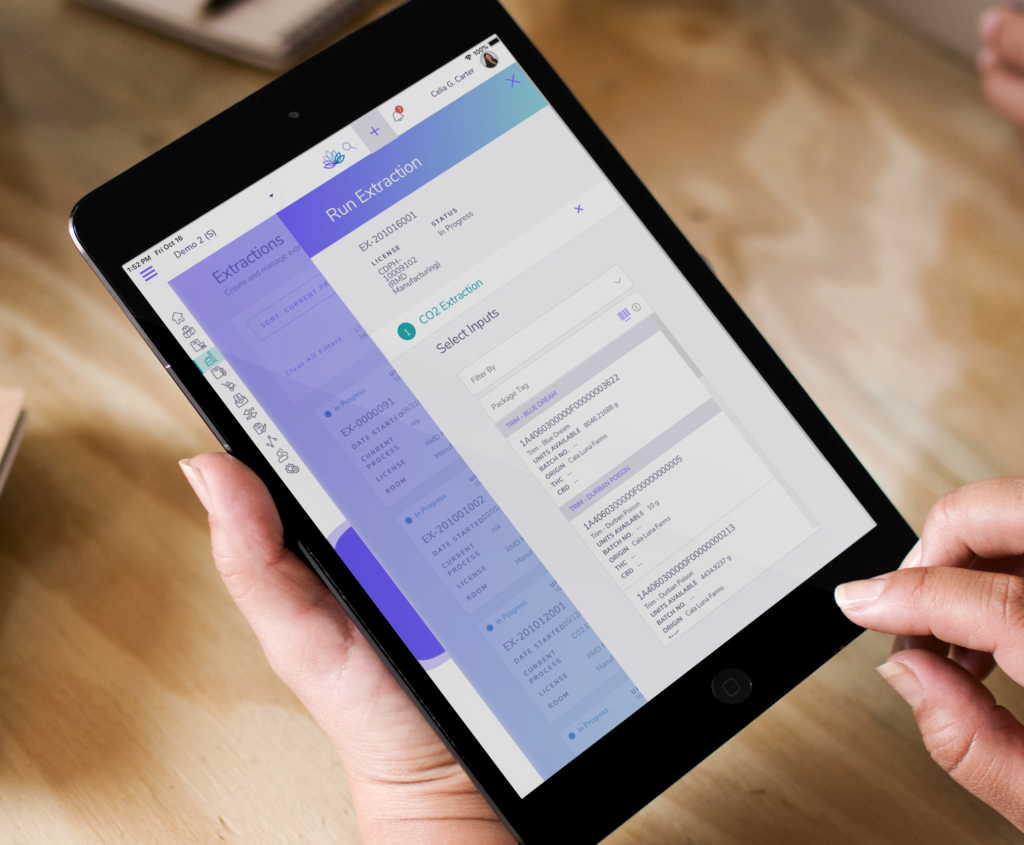 Customized Process Flows
Define customized extraction methods, because extraction is different for every company and product. The Roshi platform is built for all types of extraction methods, from solventless extractions such as ice-water hash or steam distillation to solvent-based extractions like BHO and CO2.

Multiple Inputs and Outputs
Select multiple inputs and outputs for a single extraction process. Whether cannabis or ancillary inputs such as solvents or jars Roshi always keeps your inventory up to date.

Custom Data Fields
Completely replace your complex spreadsheets with custom-defined data fields to collect all the info that's important to your business. For every unique process, capture any type of data such as extraction temperature, extraction machine used, or the last machine serviced date to leverage data and improve your operations and yields.

Run to Recycle or Waste
Seamlessly recycle inputs into future extractions or run them to waste. Built for the nuances and details of cannabis extraction, we understand that extraction is not always linear. Take advantage of Roshi's run to recycle capabilities, re-using inputs materials for future process. 

Dynamic Cost Allocation
Not all extraction outputs utilize an equal of input material to produce. Optimize margins by funneling your input costs into the outputs that are most valuable, or divide input costs across each output equally using standard cost allocation.

Real-Time Yield Calculations
Maximize your yield potential by seeing your yields calculated in real-time for each of your process steps and your overall extraction run. Review yield reports analyzing yields across strains, suppliers, and custom data fields to see trends and adapt your processes.
Track data, refine processes and improve your yields and efficiency.
Click for more information on Extraction Best Practices