Roshi is built on compliance. Our software integrates with seed-to-sale tracking platforms like Metrc – and is also designed to go above and beyond current state cannabis regulations.
Built on compliance
Roshi serializes and tracks all of your inventory, not just cannabis. From ancillary ingredients to packaging materials, with Roshi you have full traceability of your entire supply chain.
Built for the future
Our team's expertise in FDA-regulated industries ensures you cannabis and hemp businesses will be ready for regulations just around the corner.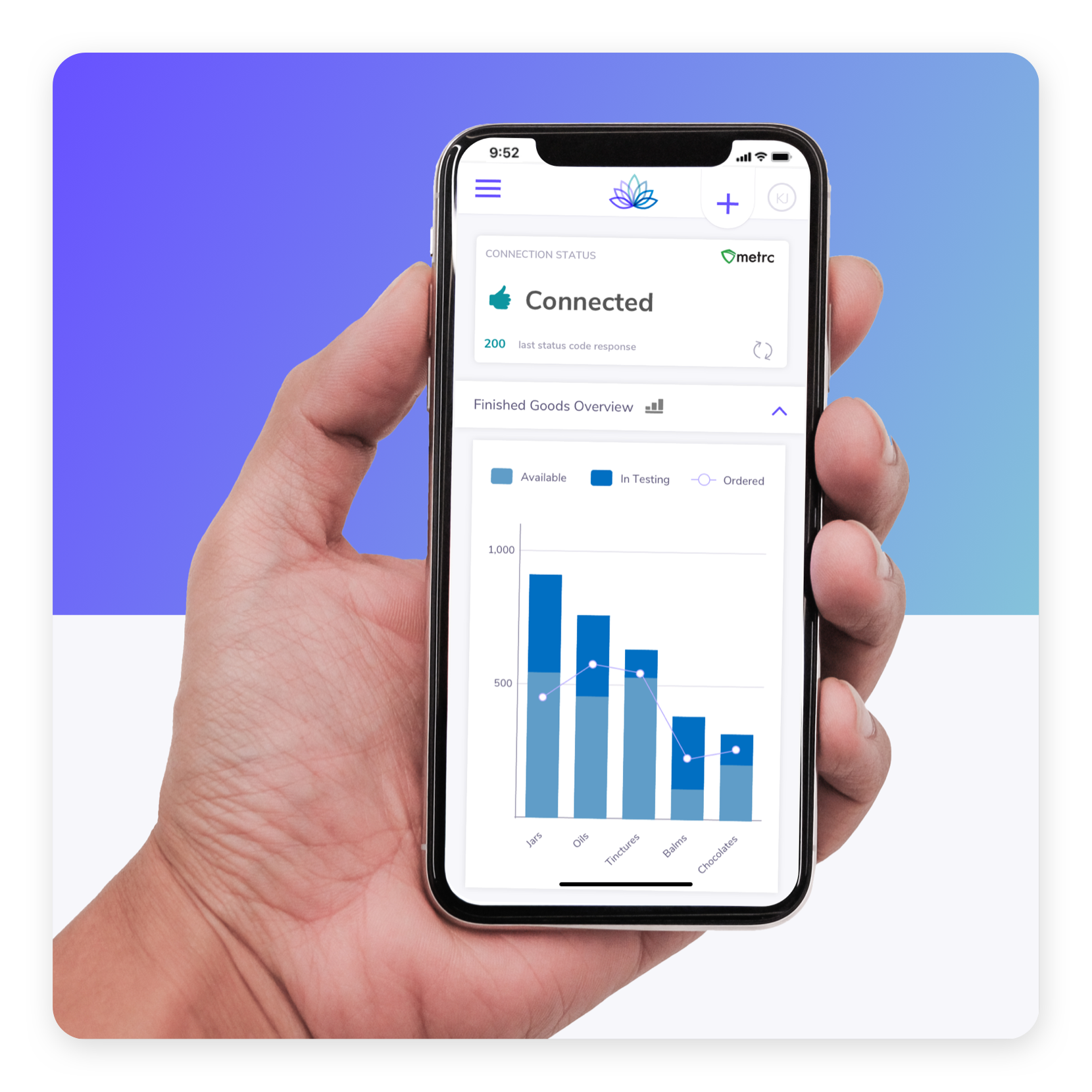 Integrate Compliance in your Workflow
METRC Validated Provider
Roshi is a METRC validated and certified third-party software provider, meaning our integration successfully integrates with METRC, meeting the METRC related seed-to-sale/track-and-trace requirements of the state.
Roshi maximizes the METRC integration in every state, by integrating every action and data point made possible by the state-specific API and regulations in real-time, significantly reducing your need to interface with METRC directly.
Inventory Accountability & Reconciliation
Roshi's inventory management platform drives inventory accountability across your organization down to the smallest inventory unit you manage. The cycle-counts and reconciliation module allows operators to easily reconcile physical inventory with virtual inventory to meet state compliance requirements. The mobile app allows staff to walk the floor scanning package barcodes eliminating the paper or spreadsheet-based process and reducing human error and saving time.
Audit Trail
For further support inventory control procedures and Good Manufacturing Practices (GMP), Roshi's platform includes an audit trail (date, time, user stamp) of all activity related to the processing and manufacturing of cannabis products. And, audit trail assures record integrity and security.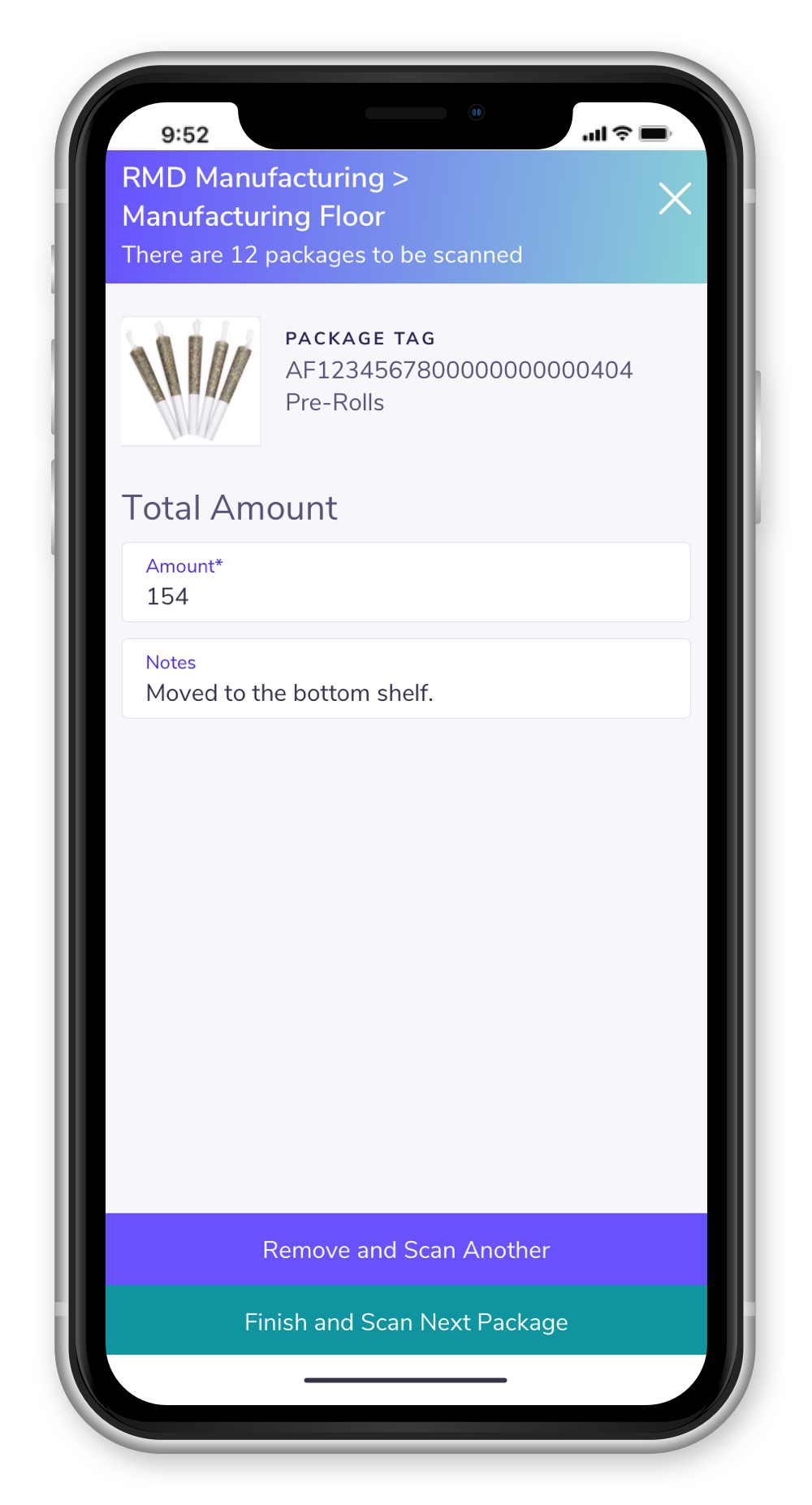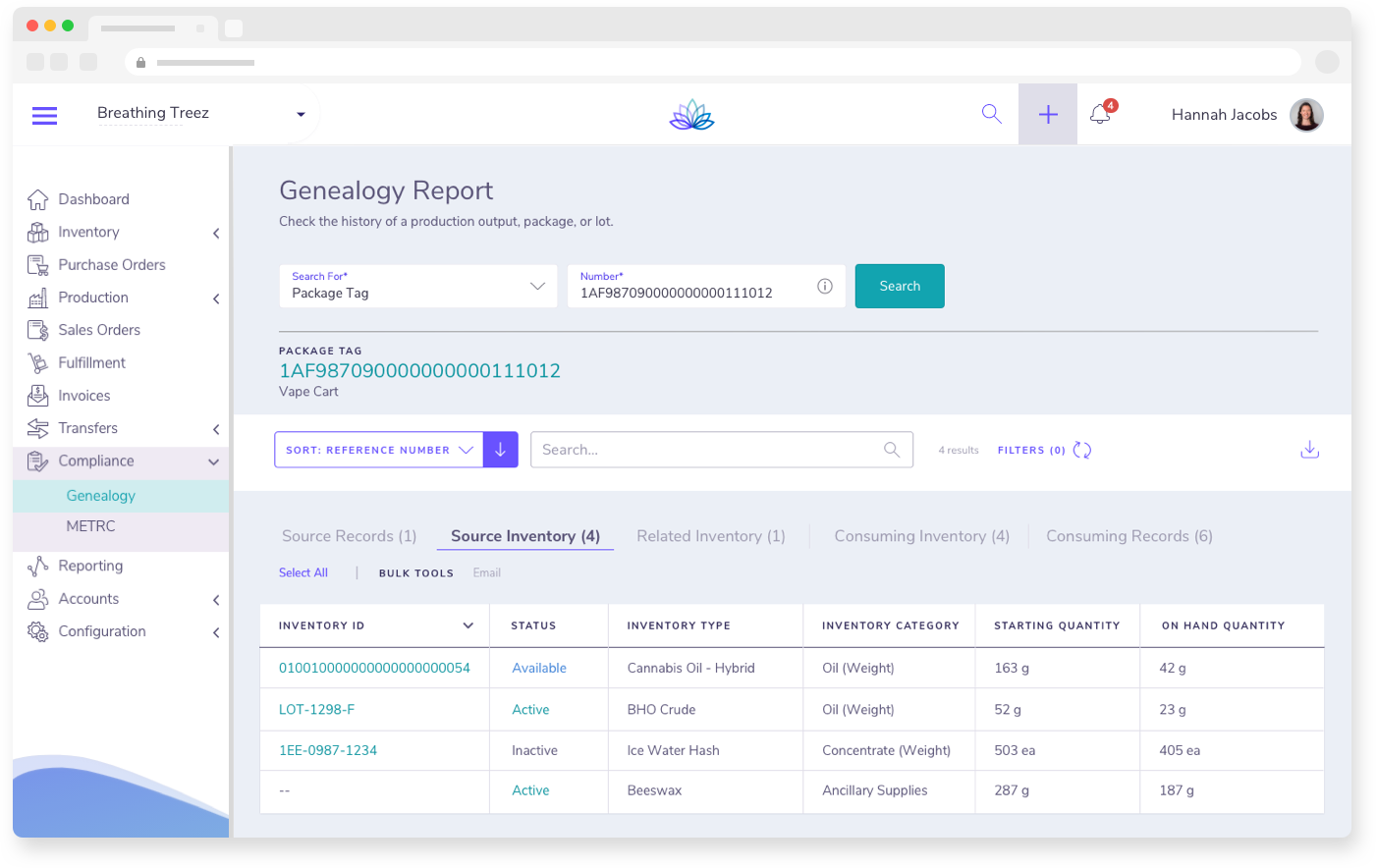 Prepared for what Lies Ahead
Lot Tracked / Serialized Inventory
Roshi provides lot tracking / serialization capabilities on all inventory items, whether cannabis, non-cannabis, or packaging supplies to support Good Manufacturing Practices (GMP). These lot/serialization identifiers provide a direct link to information about the item's origin, batch number and expiration date. 
Genealogy & Recalls
Recall management and protection is a must have for any cannabis operator. With Roshi, quickly search a single batch number or METRC UID package tag and see the entire upstream and downstream genealogy of that product, including associated product batches and sales orders for customers who received affected product. Automatically notify affected distributors / customers who received affected product to ensure consumer protection and brand integrity.
Learn more about Roshi's approach to traceability and transparency >
Be prepared for what lies ahead.