What licensees need to know to reach patients who need medicinal donations the most
Cannabis is more than a potent, safe alternative medicine: cannabis is a driver of social and legislative change, restorative justice, and an emerging, global industry. The power of cannabis to heal and ferment change is firmly rooted in the tenacious activism of San Francisco hometown heroes Dennis Peron and Brownie Mary. Both understood firsthand the power of cannabis to alleviate suffering for patients who were critically ill and fought for legalization.
In October 2019, the Dennis Peron and Brownie Mary Cannabis Compassion Bill (SB-34) was signed into California law. SB-34 corrects a significant oversight from California's transition to the full legalization (and subsequent regulation) of adult-use and medicinal cannabis (Prop 64).
SB-34: Key Points
Operative by March 1, 2020 (or upon completion of the necessary changes to Metrc) until 2025, retailers can provide free cannabis to a medicinal cannabis patient or the patient's primary caregiver
Donation ≠ Promo! Giveaways of cannabis, cannabis products, or cannabis accessories as part of a business promotion or commercial activity are not eligible
Provides some relief from cultivation, excise, and sales and use taxes for qualified donations
All current regulations around labeling, track and trace, and daily limits on possession still apply
Who were Dennis Peron and Brownie Mary?
In the 1970s, Dennis Peron established the first medical cannabis dispensary in San Francisco. Likewise, Brownie Mary donated free medicated brownies to individuals who were terminally ill. Both were punished for their efforts to offer relief to patients under drug laws that criminalized cannabis and its stewards. When San Francisco's LGBTQ community was devastated by the AIDS epidemic in the early 1990s, Peron – as a leader in both the LGBTQ community and cannabis legalization efforts – rallied advocates from both causes to drive legalization efforts. In 1996, California was the first state to legalize medical cannabis with Prop 215. Aptly named the Compassionate Use Act, it was co-authored by Peron. For the next 20 years, cannabis cultivators were able to freely and directly provide cannabis to anyone in need with a medical card, thanks to the courageous activism of Dennis Peron and Brownie Mary.
"Compassion programs are incredibly important"
"Compassion programs are incredibly important because they serve members of our community that are critically ill. It is not inexpensive to deal with chronic illness and most patients live on a fixed income, which is especially hard in the Bay Area. It was heartbreaking to have to close our compassion program as we began legalization andthere were many tears and feelings of hopelessness. Being able to tell these very important members of our community, the ones that medical cannabis programs were created for, that we will once again be able to help them with their medicine was enormous. They have not been forgotten and so many devoted time and effort to fight on their behalf. Now the work starts to create rich, sustainable cannabis programs in this new cannabis environment."
– Sara Payan
Public Education Officer, The Apothecarium
The Rebirth of Compassionate Use under SB-34
When Prop 64 passed in 2016, the two major concerns for regulators were:
1. Preventing the diversion of cannabis to the black market through stringent seed-to-sale track-and-trace measures (Metrc)
2. Creating a regulatory framework to support the taxation of cannabis
In writing these regulations, the processes to include compassion products – defined as donations of cannabis to patients who would otherwise have trouble accessing medical cannabis – were ignored, effectively eliminating the ability for cultivators, manufacturers, and retailers to donate cannabis to individuals in need.
After the legalization of adult-use cannabis in 2018 under Prop 64, compassionate care programs from the Prop 215 era were driven to extinction or forced to solicit donations to cover crushing tax bills. Worse, numerous medicinal cannabis patients were pushed to the unregulated market (coll. 'black market') after the legalization of adult-use cannabis due to rising costs. The effect of full legalization and regulation of cannabis in California appeared to be in direct opposition to the roots of legalization and the milestones of the movement. Operators no longer had a legal means of donating compassion products to people in need. Patients in need lost access to medication they desperately needed. Advocacy, spirit, history, and the 'heart' of the industry were interrupted.
Effective in 2020, SB-34 rectifies this oversight and creates the ability to track donations through the supply chain, but – more importantly – relieves such donations from the current, untenable tax burden on otherwise free, non-revenue generating products – just like the donation of any other ordinary good.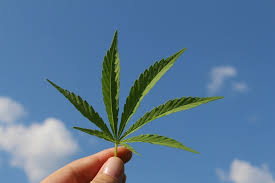 What Cannabis Operators need to know about SB-34
Cannabis for donation must be designated in the

track and trace system (Metrc) & inventory records
Sales invoices and receipts

should denote whether the cannabis or cannabis products are designated for donation to a medicinal cannabis patient

If a cultivator certifies that cannabis is designated for donation to medicinal cannabis patients, a licensee shall not change that designation
A retailer may donate cannabis or cannabis products and the use of equipment in compliance with any compassionate use, equity, or other similar program administered by a local jurisdiction
Retailers may contract with an individual or organization to coordinate the provision of free medicinal cannabis products on their premises
Retailers must keep Patient ID cards or medical recommendations on file for four years, and certify in writing that they verified the recommendation; this certification and the associated medical ID number needs to be kept in inventory records for seven years
In general, any licensee that donates medicinal cannabis should keep records of the donation for at least seven years
How SB-34 impacts cannabis taxes
Sales & Use Tax:
The sales and use taxes otherwise imposed on retail sales, storage, use, or other consumption of cannabis will no longer apply to medicinal cannabis or medicinal cannabis products.
Excise Tax: The state's 15% excise tax on retail sales of cannabis will not apply to medicinal cannabis donated to a medicinal cannabis patient.
Cultivation Tax: The bill prohibits the cultivation tax from being imposed on medicinal cannabis designated for donation by a cultivator in the track and trace system.
For Cultivators to avoid the cultivation tax, cultivators must certify in writing that the cannabis will be donated to a medicinal cannabis patient, keep records of any medicinal cannabis or medicinal cannabis products designated for donation, and designate cannabis for donation in the track and trace system, when available.
For Manufacturers & Distributors, they should not collect or remit the cultivation tax for medicinal cannabis or medicinal cannabis products designated for donation by a cultivator. The certification in writing from the cultivator that donates the medicinal cannabis relieves the distributor from liability for the taxes required to be collected.